We have a unique position in a structurally growing market.
The UK pet care market is booming, as more people seek the companionship of a pet than ever. Owners are choosing higher-end products and services, which they increasingly access through digital platforms. As these trends keep driving growth, our strategy gives us a significant market advantage.
£ 7.2 bn Market Size
24 % Market Share
8 % Market Growth
Key market drivers
The UK's pet population has grown significantly over the last few years, and is now estimated at over 30m. We cater for a wide variety of pet types, offering a broad range of products and services, which are accessible online and in locations across the UK. We're also increasingly focused on welcoming new pet owners to our pet care platform and nurturing lifelong relationships with them. 
Human trends, like natural foods and complex healthcare, have made their way into pet care. Pets are increasingly being treated as a member of the family, with a greater focus on quality and wellness. Competitive pricing makes Advanced Nutrition pet food increasingly accessible for our customers, and our colleagues can explain the health benefits both in-store and online.
Online penetration of the pet care market is growing. We've recently invested in our digital capabilities and fulfilment automation, which – combined with competitive pricing – has enabled us to take a 20% share of the online market. For our customers' convenience, we take an omnichannel approach, offering in-store collection and subscription platforms.
New veterinary care and healthcare options means more pet owners are able to do what's best for their pet. We partner with the very best veterinarians and vet nurses to give every pet the best possible care. By locating our practices across the UK and offering 24/7 access to trusted advice, we aim to make high quality care accessible, easy and convenient for pet owners.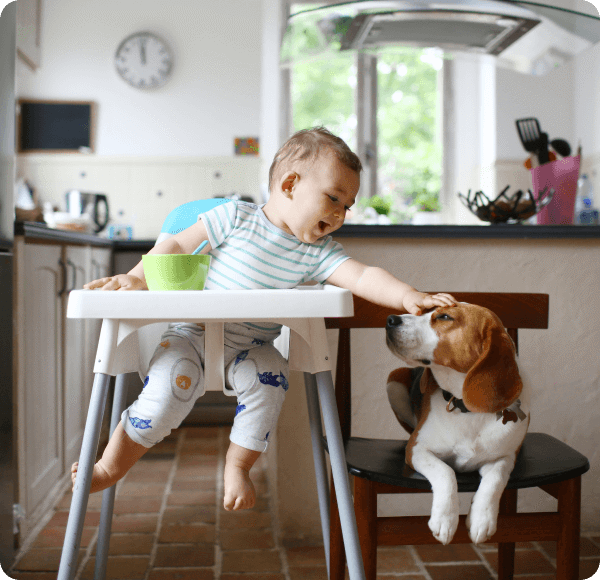 Market share
Thanks to our unique market position as the UK's only complete pet care provider, we hold a 24% share of the £7.2bn UK pet care market across five key areas: grocery and premium food, accessories, grooming, and veterinary care.
More about us